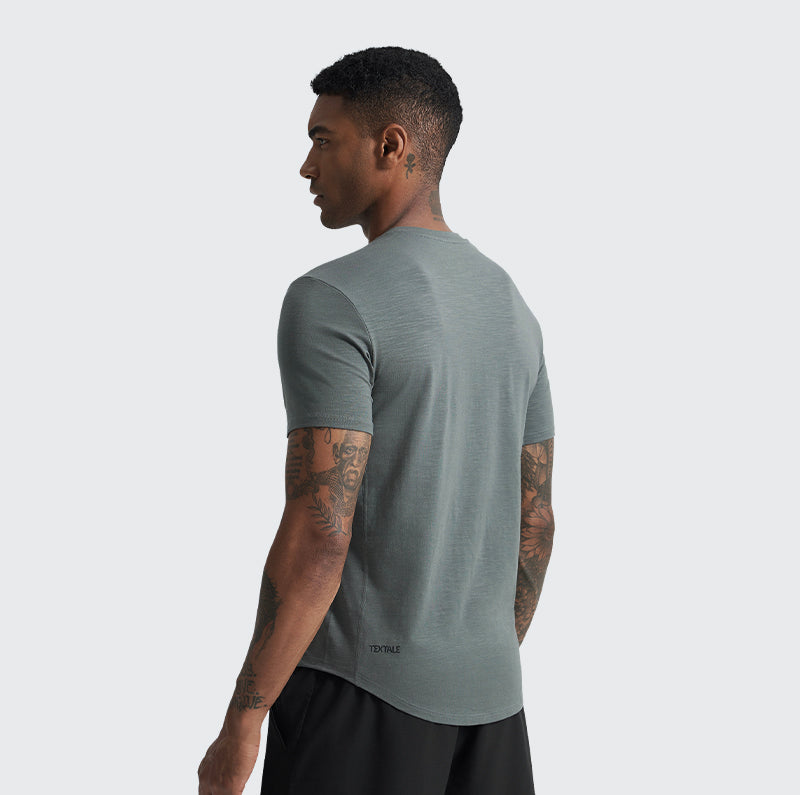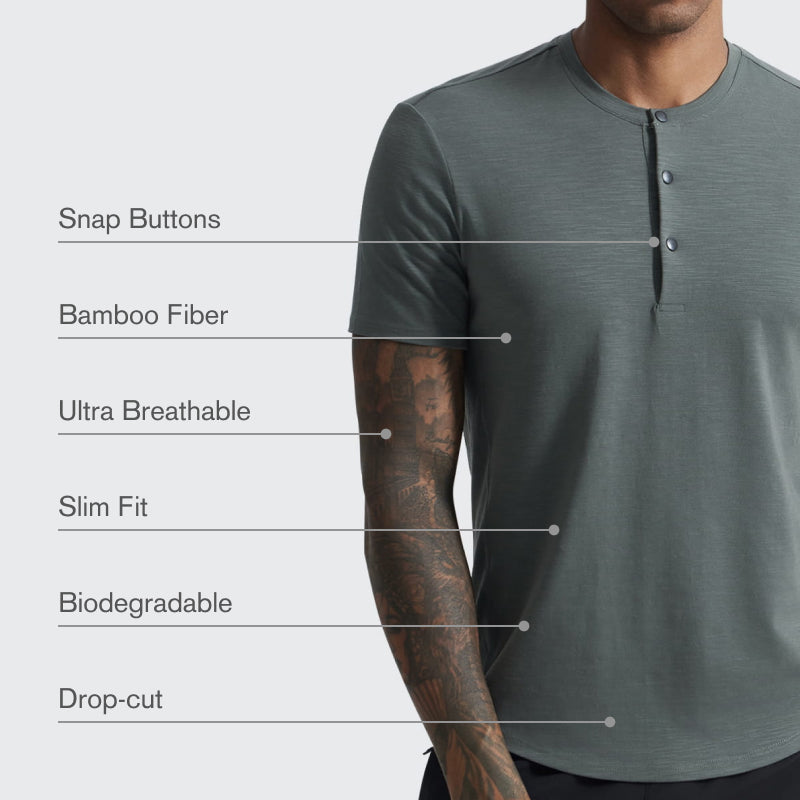 Bamboo Forest 3-Pack
Bamboo Fiber
Ultra Breathable
Slim Fit
---
Get it as soon as Thu, Dec 7

Bamboo Fiber

Ultra Breathable

Slim Fit
Snap Buttons
Drop-cut

Biodegradable
• Organic Source
Crafted from 2-3 year-old bamboos, requiring no planting or pesticides. 100% natural and organic.
• Enhanced Breathability
65% bamboo pulp fiber offers superior ventilation, inspired by bamboo node structures.
• Breath Like a Yoga Master: 5x more sweat-wicking than cotton, enhanced by its biomimetic structure.
• Snap to Go: Quick on-off with snap buttons, perfect even after a night out.
• Snug on Chest & Arms: Emphasizes the chest and arms with a drop-cut design.
• Bamboo True Grit: Retains its shape, never shrinks, and offers 4-way ultra stretch.
• A Nod to Sustainability: 100% biodegradable, showcasing our commitment to the planet.
• Pre-shrunk: No shrinkage after washing.
• Natural Cotton: Contains 47% natural cotton for a soft, breathable finish.
• Seamless Design: Seamless sides and a continuous piece under the arms, similar to yoga apparel.
• Machine wash cold
• Wash separately
• Do not tumble dry
• Do not bleach
Get Express Shipping on Orders Over $100 (3+ items).
Enjoy hassle-free returns with the trusted Loop app. Choose self-serve or get help anytime.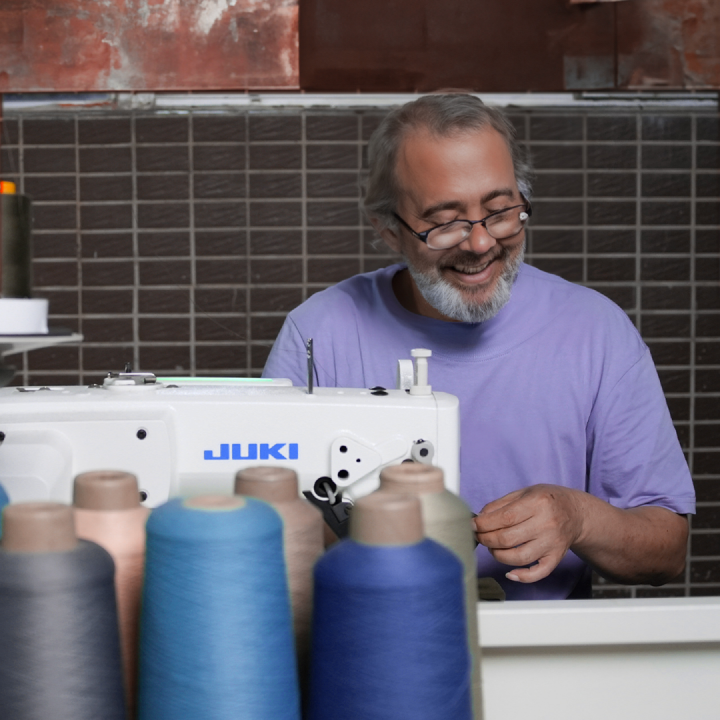 OVER 30 YEARS OF EXPERIENCE
We're not just about clothing—we're about revolutionizing your wardrobe.
With over 30 years in knitwear expertise, we blend innovative tech fabrics and masterful craftsmanship to deliver garments that redefine comfort and style, ensuring you enjoy an unparalleled wearing experience every day.
Everyday Comfort Captured
Follow and tag us on Instagram: @textaleofficial
Total 5 star reviews: 14
Total 4 star reviews: 1
Total 3 star reviews: 0
Total 2 star reviews: 0
Total 1 star reviews: 0
Perfect for the Singapore climate!

Stayed dry and cool in the humidity and heat and buttoned up when it got cooler with the air-conditioning indoors.

Love the texture!

Fit & Sizing

Rated 0.0 on a scale of minus 2 to 2

Comfort

Rated 5.0 on a scale of 1 to 5

Quality

Rated 5.0 on a scale of 1 to 5

Permeability

Rated 5.0 on a scale of 1 to 5

Weight Range

170 lbs - 179 lbs

Great quality and fast delivery

Great quality, true to size

Fit & Sizing

Rated 0.0 on a scale of minus 2 to 2

Comfort

Rated 4.0 on a scale of 1 to 5

Quality

Rated 5.0 on a scale of 1 to 5

Permeability

Rated 5.0 on a scale of 1 to 5
Reviews Loaded
Reviews Added
Absolutely! Our ZenBreathe™ fabric is designed to wick moisture five times more effectively than cotton, keeping you dry and comfortable in any situation.
The tee features a slim fit that's snug on the chest and arms, accentuating your physique. It's finished with a stylish drop-cut hem and practical snap buttons for easy wear.
Our tee is 100% biodegradable, made from sustainably sourced bamboo fibers that use three times less water to grow, making it a champion for the planet.
The biomimetic design of the fabric enhances ventilation and wicking, while the 4-way ultra stretch keeps you moving freely without losing shape.
To maintain the integrity of the fabric, we recommend a cold machine wash on a separate cycle. Avoid bleach and high temperatures to preserve the biodegradable features.
No, the Bamboo True Grit technology ensures that the tee retains its shape and stretch, never shrinking after washes.
Yes, it's perfect for active use or casual wear. Its ultra-breathable nature and moisture-wicking capabilities make it versatile for any lifestyle.